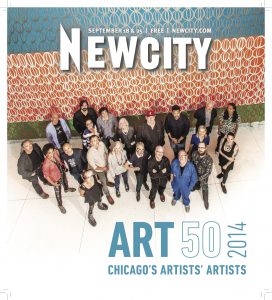 Newcity is pleased to announce the return of our special edition of influencers in Chicago's visual arts culture, the Art 50. While last year's edition focused on the artists themselves, this year's issue will turn its attention to the city's support network for local artists: gallerists, curators, museum staff and more.
Timed to coincide with EXPO Chicago, the issue's documentation and examination of the art world's "movers and shakers" will be a central piece to Chicago's showcase art week. Galleries, art institutions, and other cultural venues with a stake in the city's fall art season should consider a presence in this special Leaders of Culture edition.
Advertising space deadline: September 10
Advertising artwork deadline: September 11
For rates, email [email protected] or call 312.243.8786 for more details.