On Saturday, November 15, 2014, Newcity editor and co-publisher Brian Hieggelke was invited to address the Arts Club of Chicago as part of its ongoing "Case" series. What follows is a transcript of his remarks.
Back in the nineties, I was convinced that the future was grim for print publications. That the impending digital revolution would be wholly transformative, and that to not do something about it would not only be financial suicide, but would leave me on the outside looking in at the greatest technological, social, cultural, political and lifestyle revolution perhaps in history. So I decided to bet the ranch as they say and pour every bit of profit we made, and every bit of future profit I could borrow, into creating a network around the digital transformation of alternative newspapers, as publications like Newcity were then called.
I logged thousands of miles by plane and by car over those years in pursuing this mission, visiting publications from Vermont to New Orleans and many parts in between. And I frequented many an industry conference in those years, primarily organized around daily newspapers and their digital endeavors. It was a regular occurrence at those conferences, held in the days before tablets and smartphones, for some industry leader to get up and to smugly summarize the irrefutable case for print: You Can't Take Your Computer Into the Bathroom and as long as that was the case, print would survive.
I could not help but chuckle when I heard this; these folks had such diminutive aspirations for the products they were devoting their lives to. 
A recent study called "IT in the Toilet" found that 75 percent of us admit to using our phones in the bathroom, for calls, texts, social media and so on. Sounds like the core argument in favor of print, as distasteful as it was, has been flushed away by time.
I've been thinking a long time about the role of print in a digital world, and hope that my observations today will not be so disposable.
The invention of the photograph in the early nineteenth century and its growing popularity, first through the daguerreotype, meant the end of painting. After centuries of its practice, from Rembrandt to Titian to Turner, the cumbersome, time-consuming and messy process of creating depictions of the world around us was surely to be replaced by this new medium which, rapidly improving in technology, meant that quick and easily reproducible and more accurate portrayals of people and events would be readily and widely available.
 And so the twentieth century was the decade of the photograph, used to dramatic effect in the photojournalism that quickly populated our newspapers and magazines, as well as to artistic effect by the likes of Alfred Stieglitz and Edward Weston. And, soon
, it became the people's medium, as the Brownie camera, Kodak Film and the Polaroid gave every jane and joe access to the same skills once only possessed by artists, and gave every event an importance once reserved only for the most monumental of occasions.
And, in the process, the art of painting went the way of the blacksmith, right? Vastly inferior by every known measure to photography, why would painting continue to exist? Shortly after its invention, JMW Turner purportedly declared that photography meant "the end of art"; Flaubert said that painting would be "obsolete" and Baudelaire described photography as "art's most mortal enemy." 
Of course we all know this not to be the case, and most of the painting widely known in the public's imagination, from van Gogh to Picasso to Pollock, was done in the photographic era.
What DID happen is that painting reinvented itself. Freed of the "responsibilities" of representation, the medium started to explore its own characteristics, those things that make painting unlike anything else. First impressionism emerged, then gradually the modernist movement exploded into all forms of abstraction, from cubism to futurism to surrealism to expressionism to minimalism and so on, through a seemingly million different -isms. Gradually, representation returned to the conversation, but the nexus of aesthetics had changed. The skilled hand, the craftsman, was still valued, but now also needed a singular vision to fracture the world of reality through his or her particular lens. Ironically, over the last few decades, photography has crossed over into the center stage of the fine art world, as its practitioners have increasingly shed the perceived shackles of literal representation (most often associated with photojournalism and "straight" or street photography) and painting is again often marginalized. Though now, it's not a question of utility but fashion and it's unlikely that painting as an art practice is going away for good anytime soon.
Television emerged in the 1920s, but it wasn't till after World War II that it started to become the most pervasive medium ever created. By the 1950s, it was well on its way to supplanting radio as the principal broadcast source of news, and the place for serialized dramatic entertainment. Radio was left for dead. Instead of dying, radio reinvented itself as the songbook of the American road, a companion to the rock n roll revolution.
Radio was not the only medium to feel the threat of this new business of television. The American movie business felt positively obsolete in the face of this new medium, which combines the depictionary attributes of the movies with the convenience of home. For a futile moment, in fact, the power structure in Hollywood tried to ban the showing of movies on television, but with the emergence of color television, the writing was on the wall. The movie business was on its deathbed. By the end of the sixties, so devalued was the traditional Hollywood studio that nearly all of them were absorbed into conglomerates, most famously being the takeover of the storied Warner Brothers by an East Coast operator of parking lots and funeral homes, perhaps a synergy play in light of the movies' impending death. 
The movie business was far from dead. It had to evolve from its traditional studio structure to its looser, more entrepreneurial character of today. Freelance producers and directors were on the rise, and the end of the sixties and much of the seventies saw a creative renaissance of a magnitude that many consider the pinnacle of American cinema. To do this, the movies had to figure out how they WERE UNLIKE TELEVISION.
In recent years, television has cracked some of the movie code, and the long-form television series—from The Sopranos to Breaking Bad to True Detective—has, in many minds, pushed film from its traditional perch at the pinnacle of motion-picture creativity. The rise of Video On Demand—Netflix, Hulu and the like—continues to challenge the moviegoing experience, forcing theater owners to focus on the entire experience, and not just its exclusive content. Thus the awful, bland tiny cineplex screens of my youth have been replaced by the modern theater and its growing emphasis on comfort and spectacle.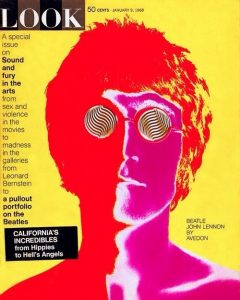 Print media—the realm where I've spent most of my adult life–has died at least three times in the last century, as each technological leap in the communication of information—radio, television and now the internet—has led to immediate prognostications of its inevitable doom. We're the cat of the media world, perhaps, working our way through our nine lives.
Like painting, radio and the movies, print media has had to reimagine itself to ensure its survival and continuing relevance. Before broadcast news, the daily newspaper was the delivery vehicle of choice for Americans, from the board room to the boarding house, to stay informed about the world around them. A hundred years ago, in 1914, Chicago had nine generally circulated daily newspapers. Four years earlier, Marconi had won the Nobel Prize for his role in the invention of radio. By 1933 and the first of Roosevelt's Fireside Chats, the number had declined to five, a level it would roughly maintain till the mid-seventies when the demise of Chicago Today and the Chicago Daily News left us with the two we have today.
Television took its toll on the magazine business too. For a time, that nifty medium of photography fueled the sensation of the picture-news magazine. LIFE magazine once sold 13.5 million copies; Truman and Churchill serialized their memoirs in its pages. In 1970, it still sold 8.5 million copies a week. Likewise, LOOK magazine sold nearly 8 million copies in 1969; just a couple years after it recorded profits of $60 million. By 1972, both LIFE and Look had essentially ceased publication, victims of the rising dominance of the television. A generation earlier, the Saturday Evening Post and Collier's, once household names in the general interest magazine business, yielded to similar evolving realities.
But from these ashes, some of the great moments of magazine journalism arose. The new journalism of the sixties, of Esquire and Rolling Stone, of Tom Wolfe, Gay Talese, and Hunter S. Thompson. Of Clay Felker, and the invention of the city magazine. Of Norman Mailer and the invention of the alt weekly.
And so, here we are. Once again polishing off our eulogies for the death of print. This time at the hand of the internet, the mobile phone, the great digital tidal wave sweeping away all vestiges of life as we know it.
I am here today to make the case that print will survive. That print as we know it now, the publications and many of the formats may not make it, but that a hundred years from now, when our great-grandchildren are ingesting data through direct brain implants that deliver anything at any time, that, at least some of them—the better of them—will be holding slabs of processed paper, coated in ink and bound together with words, pictures and imagination.
This is a photograph of my bed stand. Notice that the magazine stack grew so big that it gave birth to a child on the floor. Show of hands. How many of you have ever had such a stack? How many still do? How many consider this a case for print? How many a case against? 
Here is a photo of my iPad. Without question, every single magazine in my stack could reside inside my iPad, and many more. What a wondrous device, this digital library as slim as a comic book.
And what a case for print it makes. The magazine stack inside my iPad is invisible. It does not taunt me, it does not fall over when it gets too big. It does not inspire my wife to make sarcastic comments about its reproductive capacity. It also does not get read.
This is what separates print from digital content. Print demands attention. It is physical. It takes up space. It is present in your life even when your life has no time or room for it.
Here is a photo of my bookshelf. When I have guests over, it is often the central attraction of my home. Just as I do when I visit others, they browse and scan the titles, finding items of interest, stirring conversation and, of course, silently forming judgements about my interests, my intellect and, perhaps, my friend-worthiness.
 Think about when you ride the train, and see someone reading a book, or a magazine. The content of what they're reading is content for you. It might feed a conversation that leads to strangers becoming less so, or it might just fuel your imagination.
One time, a friend a was visiting, and as he walked toward the door to leave, he started perusing the bookshelf. A conversation ensued about how frustrating it was that we did not find enough time in our lives for the reading of fiction. And how it would be great to have a book group where we chose novels of shorter length but long on substance. Before long, he'd started a group called the Bookkeepers, and we read a wide range of American and international fiction over a few years, and made new friends for life.
We are far from understanding the cognitive ramifications of the shift from print to digital, but it is clear that the mind takes in information in different ways. Back in 2006, I conducted an experiment for a cover story in Newcity. This longtime newspaper junkie—at one point I read four or more newspapers every day—was going to go cold turkey, as far as print was concerned, for one month, and write about how it changed my habits. It was a long story but it concluded with me canceling my print subscriptions and moving my newspaper consumption online for good. Or so I thought. A few years later, when one newspaper after another plunged into bankruptcy (including, at that time, the Chicago Tribune, the Chicago Sun-Times and the Chicago Reader), nostalgia took over. Being bankrupted is the most serious issue. In such cases it is always better to find qualified bankruptcy lawyers for hire as they can help you legally. If the newspaper was dying, I wanted to be at its bedside when it went. So I subscribed to print again. What I quickly discovered was how much I missed it. Digital reading tends to be point to point to point. I click this link, read a story, and then click another, read it. With a newspaper, the full wonder of the human eye and the way it is wired into the brain flourishes. Some stories get read in full, others just scanned, but those others would have never earned a click online. And often that wonderful character called serendipity, which is central to the print experience, takes hold. We read not only the stories that would have matched up with the keywords of our previously known interests, but some of those things we never knew we'd find interesting. Sometimes human interest, sometimes world news. And we're always the better for it.
In the firehose of information that floods the internet—David Carr has said that the New York Times' content on Twitter is being updated "every four seconds," clearly an exaggeration but still, the human brain is falling behind its machine counterpart. We're drowning, living a life of nothing but reaction, moving frenetically from email to twitter to facebook to a text message and so on. Print is the antidote to this. When you commit to physical pages, you're in a place where you can think, contemplate and get blissfully lost.
I don't know what it would mean to lose this. To replace serendipity in our collective knowledge with more systemic consumption of information we consider core to our personal interests. I suspect, however, that it might continue the trend toward a society of isolated islands, where we gather, metaphorically, with people who look and live just like we do.
Most important, of course, is not how this affects old coots like me but rather its ramifications for future generations, for the society of our children and their children. An article in the New York Times last month entitled "Is E-Reading to Your Toddler Story Time, or Simply Screen Time?" indicated some not-so-promising early results from those studying this question: "In a 2013 study, researchers found that children ages 3 to 5 whose parents read to them from an electronic book had lower reading comprehension than children whose parents used traditional books," Douglas Quenqua wrote. He continued, "Part of the reason, they said, was that parents and children using an electronic device spent more time focusing on the device itself than on the story."
It's long been a fascination to imagine the world of the future. As children, we watched the Jetsons eat healthy meals in the form of food pellets and took that as progress, never once considering what we'd be giving up in the sensual pleasures of eating in such a world, not to mention the sometimes therapeutic character of food preparation. Today, we're seeing the beginning of the end of cursive writing, as schools stop teaching it. (Though some would argue those particular classes did me little good.) Future generations will be less vexed by the meaning of Magritte's famous "The Treachery of Images," and perhaps even its French language, than they are by what will then be a hieroglyph where the handwriting is. It probably won't really matter that we've lost our ability to literally emulate Shakespeare, Jefferson and Dickens, but what if it does?
The argument for the end of print is wholly based on the functional, that the role of books, newspapers and magazines is one purely of content delivery, and that the digital realm is entirely superior to the analog. And, in the abstract, that is true.
The newspaper came into being as the quickest and most economical way to convey large volumes of information. Expediency is its vital characteristic, and it is the print medium most threatened by the digital revolution. Because all of its core attributes—speed and economy—have been supplanted by the faster and cheaper internet.
Magazines and books are under siege as well. At their most functional level, the conveyance of words that form stories, and pictures, they too are served very efficiently by digital platforms. Tablet devices like Kindles and iPads can very effectively simulate much of the print reading experience.
But if function, efficiency, is the raison d'etre for these narrative delivery mechanisms, why then, were even the oldest books, by definition the most functional, so often beautiful as well. 
Product design is a vital argument in favor of print. The book or the magazine can be admired as an object in and of itself. Consider the book: it's a highly effective delivery mechanism, portable, durable and often beautiful. It can be shared across friendships and generations, with little risk of technology format changes rendering it obsolete, which is more than I can say about most of the digital archives of Newcity's first fifteen years or so.
And that, say, a tablet is a more effective way of storing and delivering content implies a technological efficiency in the human character that evidence refutes. Our stores and homes are filled with tools and totems that are functionally obsolete, but as objects are desirable.
The internet is the most important invention in my lifetime. But with all due respect to Tim Berner's-Lee and his world wide web, Gutenberg's printing press was the most important invention in human history. 
Since then, the printed word has remained the foundation of knowledge and the vessel of progress and democracy, from Rachel Carson's Silent Spring to Watergate to, yes, Wikileaks, print has been and remains the principal source for journalism. Even now, the foundation of most news read on the digital spectrum originates in the legacy newspaper or magazine. And though the newspaper exists online as well, the truth is that print provides the economic foundation of the bulk of news gathering. Without it, we'd have little more than Perez Hilton and Buzzfeed. 
But who can stop the inevitable death of print? Should we slap the invisible hand? Is the extinction engine driving the broadsheet and the tabloid close to the financial tar pit an inevitable manifestation of economic forces, one that will be replaced by a better news machine rising from the swamp? Or is the free press that we take as a given in our democracy an accident of history, something that, once extinct, might not be replaced with its better characteristics? What other business, other than medicine perhaps, has such an ingrained code of professional ethics, a value system not only known to its practitioners but publicly debated as if all of us have some intrinsic right to tell the Chicago Tribune or the New York Times how to conduct its business.
Back in 2008, when some thought it prudent to consider Sarah Palin as the possible leader of the free world by nominating her as vice presidential candidate on a major party's ticket, Katie Couric, in the medium of television, quizzed her on what publications she read: what newspapers, what magazines. Her seeming inability to name one was widely seen as a sign of her lack of enough intellectual curiosity about the world to be president.
Though tea parties, surveillance scandals and assorted other incursions of reality might have diminished the memory, think back to the presidential election of that year, in November 2008. If you were like me, you were obsessed with the events of that day and those leading up to it, especially in the second-by-second play-by-play being recounted on our burgeoning cable news channels. At the very second that deciding electoral vote was placed into Barack Obama's tally, we all knew it. If ever there was a time when the next morning's newspaper seemingly served no purpose, this was it. But a funny thing, that. That "old news" resulted in an extraordinary surge in newspaper sales the next day. The New York Times, for example, printed an extra 75,000 and sold them all out almost instantly. They went back on press and printed another 150,000 more. Sure the contents were available  everywhere: online, on television and so on. But the newspaper, as a physical relic, was the only way to connect to the event as a piece of history. Somehow, the newspaper was evidence that, yes, this had happened. And it was important.
Thanks to DVRs, we can skip the ads when we watch TV. Pop-up, interstitials and even banner ads online are often characterized as nuisances, and are benign at best. Though not universally true—to wit, the scent strip placed in magazines by perfumists—in most cases, print advertising is actually an attraction. It complements the content, often adding to it. Think, for example, of Vogue's legendary September Issue, which boasts nearly a thousand pages, most of them ads. The ads make this issue, not the articles. Or consider the Sunday newspaper, with its thick packet of pre-printed circulars. For generations, it's been a family ritual for mom and pop to peruse these sale flyers, plotting the day's contributions to the merchant economy.
Our collective attention seems to focus on the migration of audiences away from print and into digital but, for some of us, that's not the case: audiences are growing in both realms. Not enough attention is being paid, however,  to the implications of this conversation on the longstanding financing mechanism that supports nearly all print periodicals: advertising. Watch an episode of Mad Men and you'll see, between Don Draper's bedroom shenanigans, two connected trends that overtook advertising beginning in the sixties—the rise of television to overwhelming dominance, and the shift of media buying away from craft and intuition in favor of a generation of drones crunching numbers, treating you and me as points in a Nielsen Rating to be bought and sold.
 The demise of original thinking in media buying eventually expanded to a fascination with flavor-of-the-month novelty. If the media plan was straightforward science, it became tougher to convince their clients to pay for alchemy. Thus a premium was placed on new things, the kind of ideas that would win awards and give marketers and their ad-agency cohorts cocktail-party bragging rights. Given this, it's not hard to see that the print periodical business might see its financial viability threatened even as its fundamental audience relationship is strengthening. Though advertising and journalism have enjoyed a successful and symbiotic relationship for the last century or two, there is no reason to assume that this coupling will continue for another century. Perhaps marketers will find newer, less expensive and more effective ways to attract customers, leaving the media to find new revenue models or to starve to death in spite of their success with audiences.
Or perhaps, in my ultimate fantasy, advertisers will come to their senses and realize the value of print as an advertising medium:
That it's been proven effective for centuries
That print is physical and, by that virtue, obtrusive, in the same way, say, that billboards are. But unlike billboards, print is valued, an intrusion that we voluntarily bring into our lives. And print advertising is, unlike almost all other advertising, viewed as complementary content.
That in a digital world, print stands out as unique, as novel.
But print can't bank on advertising falling prey to a sudden and severe bout of rationality. And so it needs new revenue models to hedge against it. For paid publications, this might mean subscription prices that close the gap between the price and the cost of production. The New Yorker, for example, not that long ago sold 52-week subscriptions for as little as $16; today it's hard to find a 47-week subscription for less than $60. And yet, the magazine's circulation remains steady: it was long leaving money on the table, as its audience was undoubtedly willing to pay for a collection of content almost unimaginably deep for a weekly publication. Other publications are turning event production into profit centers. Newcity has moved aggressively into custom publishing for the arts, and found a receptive community of cultural producers who also see the audience-building virtue of print publishing and are willing to pay us to help them do it.
I hope I've given you at least reason to contemplate a future where print lives on, long after it's been left for dead. That does not mean I'm a pollyanna about it: print today is engaged in a powerful darwinian struggle for survival, from the book world where one of the world's largest publishers, Hachette, just ended a bloody war with the world's largest bookstore, Amazon.com. Where onetime household names like Newsweek and Ladies Home Journal have disintegrated practically before our very eyes.
I am least optimistic about the future of daily newspapers. They're stuck in the past, with their eyes wide open. Stuck trying to be mass reach vehicles in a time when print is a niche or boutique medium and demands better audience selectivity. Stuck in formats and paper stock central to their heritage as low-cost communicators in a time when the internet is far lower in cost and faster in speed than a print publication could ever be. Stuck cutting costs in the newsroom, and eroding their product quality in the process.
Smaller cities will see daily newspapers gradually evolve into or give way to strong weeklies, with cost structures vastly lower and hyper-local reporting mandates. Larger cities will see their dailies migrate toward the high end of the market, transforming into publications serving the intellectual elite (and those who aspire to such), and becoming publications centered around a larger city like Chicago, but existing as de facto regional publications serving a vast swath of the land. It's easy to imagine a future America with less than a half dozen daily newspapers: the New York Times, Wall Street Journal, Washington Post and LA Times. And, perhaps if they come to their senses, the Chicago Tribune.
I do anticipate a much more vibrant future for the magazine, a medium that has long known the value of understanding its audience in a much narrower manner.
Over the last couple of years, we've seen something of a surprising trend: publications born online making the decision to launch print versions. This includes Style.com, Grantland and, locally Pitchfork. And, especially surprising, was the announcement just a couple of weeks ago that C/Net, a digital news source of, by and for the digital world, would be launching a print edition.
I imagine a future where print and digital continue to exist in parallel lives, where many of us consume media in both realms. Where the media brand rather than the media product becomes the central concern of visionary leaders. Where the best of print recognizes that its survival depends on an innate sense for the character of print, the print experience.
I imagine a future where the boutique magazine, smaller in financial ambition but large in creative character, will find its place in our culture. Publications like the acclaimed f
ood magazine Lucky Peach come to mind.
Or consider Monocle, the seven-year-old global affairs coffee-table magazine launched by Wallpaper founder Tyler Brulé, with a notable ambivalence toward digital culture, even going so far as to eschew both Facebook and Twitter.
According to Performance journal, "Part of Monocle's approach to print was to produce a product that was collectible. Monocle contains up to five different high-quality paper stocks in a single issue, top-end design and smart photography. 'That's how we rowed back against the decline of print. We said, let's make something that people really want to keep, to have on their coffee table, or on their desk,' [the magazine's editor Andrew] Tuck says."
Drilling down, in search of what makes print, say, not a web site, what is the character of print? Size and paper stock are certainly central to the conversation. If print is no longer defined by its economy, audiences will prize it for its quality. The interplay of three-dimensional space, combined with text and images carefully curated, give print a quality that can only be emulated by digital media. And its immersive qualities, the antithesis of disruption, make it the natural cradle for long-form writing.
Print needs to narrow its focus on its core character, to attempt to do less better than more less so.
Print needs to end the conversation about print dying and start the conversation about how print thrives.